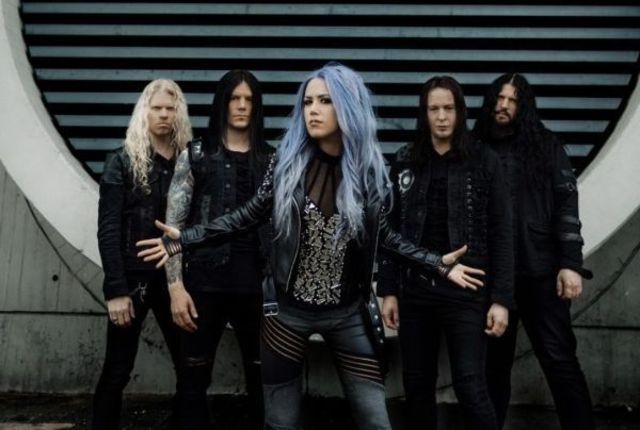 Arch Enemy au lansat clipul celui mai recent single, "The Eagle Flies Alone", extras de pe albumul "Will To Power", care va fi lansat pe 8 septembrie.
"Strangely enough, this is a song I wrote in sunny Mexico last year, but fear not — ARCH ENEMY hasn't gone mariachi on you! On the contrary, this song is steeped in classic metal and melancholic Scandinavian atmosphere. Lyrically, this is an anthemic warcry to all fellow individualists around the heavy metal world. We shot the video with our director Patric Ullaeus in Sweden on the coldest outdoor shoot I can recall ever doing! The end result was totally worth it; it turned out beautifully. I guess sometimes you really have to suffer for the art!", a declarat despre acest nou single Michael Amott.
Arch Enemy va concerta pe 20 septembrie, pe scena Open Air a clubului Quantic din Bucuresti, alaturi de formatia ucraineana Jinjer. Concertul face parte din turneul de promovare al celui mai recent album de studio Arch Enemy, "Will To Power", ce urmeaza sa fie lansat in data de 8 septembrie via Century Media Records. Informatii despre concert si bilete gasiti pe www.iabilet.ro si in reteaua fizica www.iabilet.ro/retea.
Mai multe stiri despre:
album nou
concerte 2017
piesa noua 2017
videoclip nou 2017
Publicat pe 26 August 2017 , de Elena Paraschiv
Adauga un comentariu