Dupa ce au lansat de curand single-ul "Fake It" via Spotify, acum membrii grupului au lansat si un clip pentru acesta.
Dan Smith, frontman-ul trupei, a vorbit despre aceasta piesa pentru NME si a spus:
"This was one of the last tunes we made for the album and it's one of our favourites. It was fun to nod towards a lot of the music we love when putting together the beats and with the really heavy 808 [iconic Roland drum machine] bass line that comes out of nowhere."
"Wild World" va fi lansat pe 9 septembrie, iar primul single extras "Good Grief" a fost primit foarte bine de fanii grupului.
Versuri Bastille - Fake It
And I don`t think that that`s a selfish want, I really don`t. I`m not saying that I have this capacity because it`s hard to develop that capacity on your own, when you`re being stopped at every turn.

Drive around, night time, nowhere to go
Melt me down, I`m like wax to your jokes
Lost and found, knocking heads, laying low
And there`s no point reliving crimes to lose this

Still wanna waste all of my time
I wanna waste all of my time
Still wanna waste all of my time
I wanna waste all of my time
With you

Oh my lover, my lover, my love
We can never go back
We can only do our best to recreate
Don`t turn over, turn over the page
We should rip it straight out
Then let`s try our very best to fake it

Show me joy, flower through disarray
Let`s destroy, each mistake that we made
Then restore the color back to the grey
There`s no pride in sharing scars to prove it

Still wanna waste all of my time
I wanna waste all of my time
Still wanna waste all of my time
I wanna waste all of my time
With you

Oh my lover, my lover, my love
We can never go back
We can only do our best to recreate
Don`t turn over, turn over the page
We should rip it straight out
Then let`s try our very best to fake it

Help me turn a blind eye
Days and nights we lost to weakness
Help me turn a blind eye
Days and nights we lost to weakness

Oh my lover, my lover, my love
We can never go back
We can only do our best to recreate
Don`t turn over, turn over the page
We should rip it straight out
Then let`s do our very best to fake it
Oh my lover, my lover, my love
We can never go back
We can only do our best to recreate
Don`t turn over, turn over the page
We should rip it straight out
Then let`s do our very best to fake it

Comentarii
Poze cu Bastille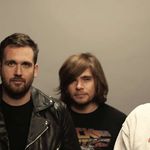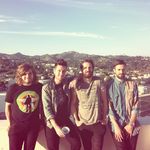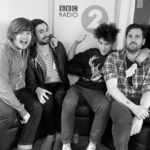 vezi toate pozele
Termeni si conditii | Platforma pentru solutionarea online a litigiilor | Bilete
© copyright 2001 - 2020 BestMusic.ro