Piesa "Hangin'" este pe soundtrack-ul jocului "Fifa 16", dar va fi inclusa si pe noul album al trupei care va fi lansat in curand.
Frontman-ul trupei, Dan Smith, a confirmat pe Twitter acest lucru si a adaugat: "Thanks for all the awesome reactions to HANGIN'. Wanted to share after playing it this summer".
Bastille a cantat noul track si altele in timpul show-ului surpriza pe care l-au sustinut la Glastonbury in aceasta vara.
Versuri Bastille - Hangin`
[Verse 1]
Hindsight`s a wonderful thing
When we`re all experts who pretend
Where`s a good place to begin
Let`s start with the truth
 Cause it gets you in the end
Hangin` the past out to dry
String it up, all of your regrets
No matter how hard you try
They blow round in the breeze
Through the branches in your hair, but

[Pre-Chorus]
Still through the leaves
The wind keeps blowing, so

[Chorus]
Don`t leave me hangin`
I`m coming for you, I`m coming for you
Don`t leave me hangin`
I`m coming for you, I`m coming for you
Oh, it`s coming for you
Oh, it`s coming for you

[Verse 2]
Hindsight`s an unhelpful friend
Who`s waiting there at the end
He catches you unaware
With "I told you so"
And the spirit o` the stairs
Now that it all seems so clear
You can end the lies from now `n here
Those bits you`d rather forget
Cut them down, cut them down
And lay them all to rest, cus`

[Pre-Chorus]
Still through those leaves
The wind keeps blowing, so

[Chorus]

[Bridge]
Just leave me hangin` in the breeze if it makes you feel better
Cause still through the leaves the wind keeps blowing
I could just turn the other cheek if it makes you feel better
Cause still through the leaves the wind keeps blowing, but
Don`t leave me hangin`
I`m coming for you, I`m coming for you

[Chorus]

[End]
Don`t leave me hangin`
I`m coming for you, I`m coming for you
Don`t leave me hangin`
I`m coming for you, I`m coming for you
Comentarii
Poze cu Bastille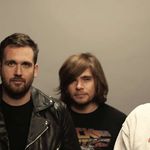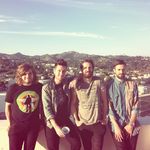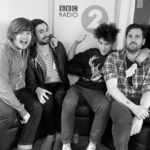 vezi toate pozele
Termeni si conditii | Platforma pentru solutionarea online a litigiilor | Bilete
© copyright 2001 - 2020 BestMusic.ro