Concerte Recomandate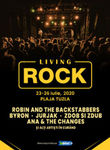 Living Rock Festival - editia 2020
Constanta, 23 Iulie 2020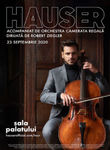 Hauser - acompaniat de Orchestra Camerata Regala
Bucuresti, 23 Septembrie 2020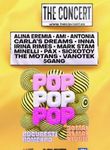 THE Concert - Concertele tale preferate pe aceeasi scena!
Bucuresti, 30 Mai 2020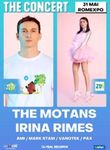 The Motans - Showul Anului 2020 / The Concert / 31 mai - Bilet de o zi
Bucuresti, 31 Mai 2020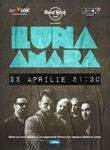 Concert Luna Amara
Bucuresti, 22 Aprilie 2020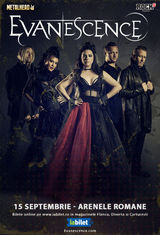 Concert Evanescence la Arenele Romane
Pe 15 septembrie EVANESCENCE vor canta din nou la Bucuresti la Arenele Romane. Biletele se pun in vanzare vineri pe 3 mai la ora 10:00. Primele 300 de bilete au pret special! Evanescence, una dintre cele mai iubite si apreciate trupe rock...
Arenele Romane

, Bucuresti
Termeni si conditii | Platforma pentru solutionarea online a litigiilor | Bilete | Guitar chords and piano chords
© copyright 2001 - 2020 BestMusic.ro