Concerte Recomandate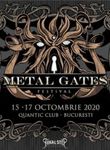 Metal Gates Festival 2020
Bucuresti, 15 Octombrie 2020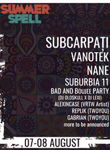 Summer Spell 2020
Craiova, 07 August 2020
Concert James Arthur la Bucuresti
Bucuresti, 09 Iulie 2020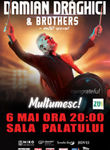 Concert Damian Draghici & Brothers - Multumesc!
Bucuresti, 28 Septembrie 2020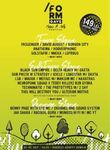 /FORM Days - Music & Arts Festival
Cluj Napoca, 02 Iulie 2020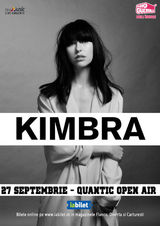 KIMBRA canta in premiera la Bucuresti
Cunoscuta publicului larg pentru colaborarea cu Gotye pe "Somebody that I used to know" dar si pentru piesele cu zeci de milioane de viewuri precum "Settle Down" sau "Cameo Lover", KIMBRA canta in premiera in...
Club Quantic

, Bucuresti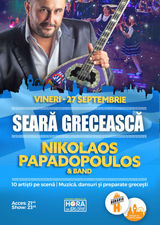 Seara Greceasca: Nikolaos Papadopoulos & Band
Vineri - 27 septembrie - la Beraria H are loc o Seara Greceasca cu mult #ChefDeViata la care toata lumea e invitata. Nikolaos Papadopoulos pune la cale o noua petrecere in stil elen, cu 10 artisti si dansatori pe scena, dar si cu...
Șoseaua Pavel Dimitrievici Kiseleff 32, București 011343, Bucuresti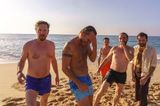 dEUS - The Ideal Crash Tour | Control 11
Legendele alternative dEUS vin pentru prima data in Bucuresti, pe 27 Septembrie, la aniversarea de 11 ani a clubului Control. Biletele se gasesc in format electronic pe www.iabilet.ro si in magazinele Flanco, Diverta, Carturesti, Metrou...
Club Control

, Bucuresti
Termeni si conditii | Platforma pentru solutionarea online a litigiilor | Bilete
© copyright 2001 - 2020 BestMusic.ro