Concerte Recomandate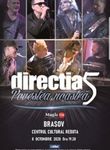 Brasov: Concert Directia 5
Brasov, 08 Octombrie 2020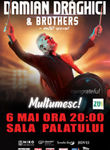 Concert Damian Draghici & Brothers - Multumesc!
Bucuresti, 28 Septembrie 2020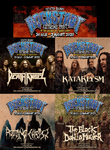 Rockstadt Extreme Fest 2020
Rasnov, 30 Iulie 2020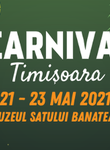 The Carnival Timisoara 2021
Timisoara, 21 Mai 2021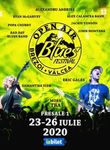 Open Air Blues Festival Brezoi - Valcea
Ramnicu-Valcea, 23 Iulie 2020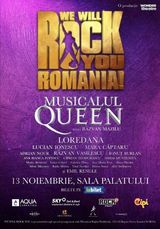 Musicalul Queen: We Will Rock You
Musicalul creat de trupa QUEEN si scris de Ben Elton, o poveste despre puterea extraordinara a muzicii si a dragostei intr-o lume a viitorului, se joaca de 15 ani cu mare succes in toata lumea. Pentru prima data in Romania "We Will...
Sala Palatului

, Bucuresti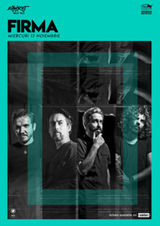 FiRMA / Expirat /13.11
FiRMA revine pe scena din Expirat in stil rock'n'roll si cu multe surprize. Join'em for the love of music! Biletele se gasesc in format electronic pe www.iabilet.ro si in magazinele Flanco, Diverta, Carturesti, Metrou...
Expirat Halele Carol

, Bucuresti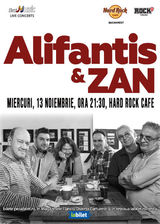 Concert Alifantis & ZAN
Miercuri, 13 noiembrie, va invitam la Hard Rock Cafe de la ora 21:30 la un show de poveste cu Nicu Alifantis si trupa sa pentru a va prezenta showul "Alifantis & ZAN". Nicu Alifantis a debutat in muzica la 19 ani la...
Hard Rock Cafe

, Bucuresti
Termeni si conditii | Platforma pentru solutionarea online a litigiilor | Bilete
© copyright 2001 - 2020 BestMusic.ro