Concerte Recomandate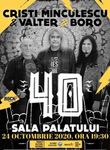 Concert Cristi Minculescu & Valter & Boro
Bucuresti, 24 Octombrie 2020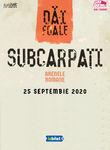 Subcarpati - Da-i Foale - editia a doua se reprogrameaza pe 25 Septembrie
Bucuresti, 25 Septembrie 2020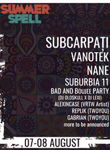 Summer Spell 2020
Craiova, 07 August 2020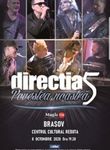 Brasov: Concert Directia 5
Brasov, 08 Octombrie 2020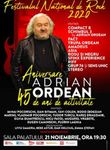 Festivalul National de Rock 2020 - Adrian Ordean
Bucuresti, 21 Octombrie 2020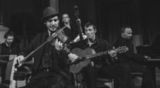 Canarro live in Capcana
Canarro's fascinating music is based on traditional gipsy jazz also known as manouche swing mixed with the Hungarian version of jazz, which evokes the old time feeling of the coffee houses of Budapest. The specialty of the orchestra is...
Club Capcana, Timișoara, Timisoara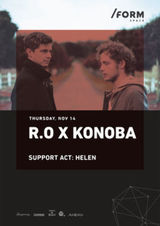 R.O x Konoba at /FORM SPACE
The two artists met in 2015 and decided to start collaborating. Just a few months later, they composed "On Our Knees" which quickly became a huge hit online, with over 20 million views to date across all platforms. They...
/FORM SPACE

, Cluj Napoca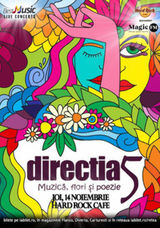 Concert Directia 5
Joi, 14 noiembrie, de la ora 21:30, BestMusic Live Concerts te invita la Hard Rock Cafe, ca sa petreci o seara de neuitat alaturi de Directia 5! La minimum 4 bilete cumparate, discount 10% La minimum 8 bilete cumparate,...
Hard Rock Cafe

, Bucuresti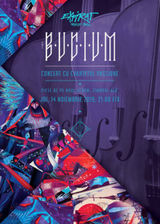 Bucium / Expirat / 14.11
Bucium live in Expirat, pe 14 noiembrie, alaturi de cvartetul Passione. Bucium revine in Expirat pentru un concert special alaturi de cvartetul Passione, pentru ultimul concert inainte de lansarea noului album - Zimbrul Alb, programat...
Expirat Halele Carol

, Bucuresti
Termeni si conditii | Platforma pentru solutionarea online a litigiilor | Bilete
© copyright 2001 - 2020 BestMusic.ro