Concerte Recomandate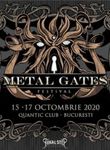 Metal Gates Festival 2020
Bucuresti, 15 Octombrie 2020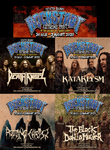 Rockstadt Extreme Fest 2020
Rasnov, 30 Iulie 2020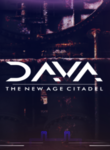 DAVA Festival 2020
Sighisoara, 28 August 2020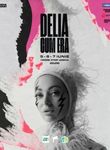 Delia - Cum Era 5 iunie
Bucuresti, 05 Iunie 2020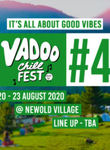 Vadoo Chill Fest #4 2020
Buzau, 20 August 2020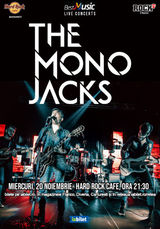 Concert The Mono Jacks
Miercuri, pe 20 noiembrie, de la 21:30, va asteptam la Hard Rock Cafe la un concert cu The Mono Jacks! The Mono Jacks sunt o colectie de ganduri si emotii puse pe note. Vei simti asta cu usurinta daca ajungi la un concert de-al lor...
Hard Rock Cafe

, Bucuresti
Annihilator at /FORM SPACE
Annihilator at /FORM SPACE Biletele se gasesc in format electronic pe www.iabilet.ro si in reteaua fizica iabilet.ro/retea: Magazinele Flanco, Diverta, Hard Rock Cafe, Cafe Deko, Club Vintage, Club Quantic, Expirat Halele Carol (in...
/FORM SPACE

, Cluj Napoca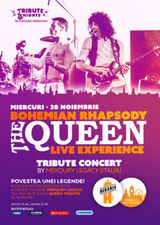 Bohemian Rhapsody QUEEN Tribute Show by Merqury Legacy
Miercuri - 20 noiembrie - cel mai bun band QUEEN TRIBUTE revine pe scena Berariei H pentru un nou show plin de energie si curaj. Te asteapta o interpretare #live, autentica a celor mai indragite piese precum "I want to break...
,
Termeni si conditii | Platforma pentru solutionarea online a litigiilor | Bilete
© copyright 2001 - 2020 BestMusic.ro