Concerte Recomandate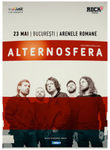 Concert Alternosfera la Arenele Romane
Bucuresti, 23 Mai 2020
Cluj-Napoca: FINK @ /FORM Space pe 11 mai
Cluj Napoca, 11 Mai 2020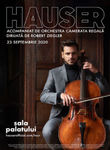 Hauser - acompaniat de Orchestra Camerata Regala
Bucuresti, 23 Septembrie 2020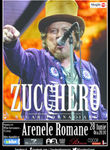 Concert Zucchero - D.O.C. World Tour 2020
Bucuresti, 28 Iunie 2020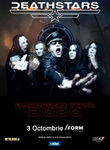 DEATHSTARS canta la /FORM Space pe 3 octombrie
Bucuresti, 03 Octombrie 2020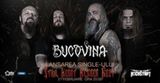 Brasov: Concert Bucovina & Mihai Barbu Project
Bucovina revine in Brasov cu un concert live in care aduce cea mai noua poveste, cea a otelului care nu cunoaste rugina. Stahl Kennt Keinen Rost este cel mai recent single al trupei, inregistrat cu Robse (Equilibrium/Minas Morgul) ca...
Rockstadt

, Brasov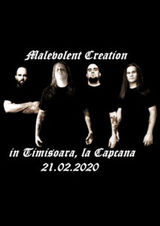 Timisoara: Malevolent Creation + support LIVE in Capcana
MALEVOLENT CREATION started their career in 1987 in Buffalo, NY, where they recorded and distributed their first demo. Moving to a more fertile music scene in Florida they produced their second demo with a pressing of 1,000 copies....
Club Capcana, Timișoara, Timisoara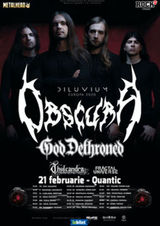 Concert Obscura si God Dethroned la Quantic
Obscura revin la Bucuresti pe 21 februarie in Club Quantic din Bucuresti. In deschidere vor canta God Dethroned, Fractal Universe si Thulcandra. Primele 100 de bilete costa doar 59 de lei si se gasesc pe iabilet.ro. La minimum 3 bilete...
Club Quantic

, Bucuresti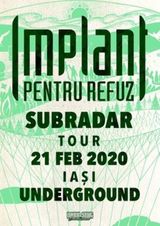 Iasi: Implant Pentru Refuz SubRadar tour
Timisorenii de la Implant Pentru Refuz revin pe scena UNDERGROUND Club pe 21 februarie, in cadrul turneului de promovare al celui mai nou album, SubRadar. SUBRADAR, albumul IMPLANT PENTRU REFUZ cu numarul 9, este albumul care...
Underground Pub

, Iasi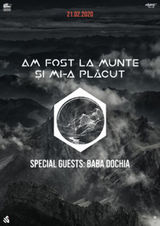 Termeni si conditii | Platforma pentru solutionarea online a litigiilor | Bilete | Guitar chords and piano chords
© copyright 2001 - 2020 BestMusic.ro