Concerte Recomandate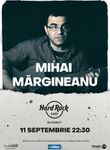 Concert Mihai Margineanu pe 11 septembrie
Bucuresti, 11 Septembrie 2020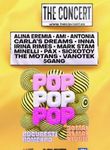 THE Concert - Concertele tale preferate pe aceeasi scena!
Bucuresti, 30 Mai 2020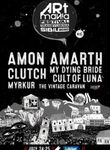 ARTmania Festival 2020
Sibiu, 24 Iulie 2020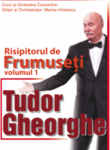 Tudor Gheorghe: Risipitorul de frumuseti
Bucuresti, 05 Iunie 2020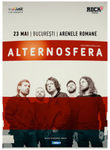 Concert Alternosfera la Arenele Romane
Bucuresti, 23 Mai 2020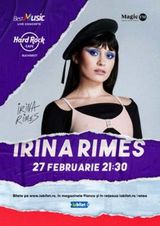 Concert Irina Rimes
Pe 27 februarie, BestMusic Live Concerts te invita la un show cu IRINA RIMES. Nascuta in Republica Moldova, cantareata a cucerit toate topurile muzicale inca din primul an de la debut. Artista, a avut cu piesa "Visele" o...
Hard Rock Cafe

, Bucuresti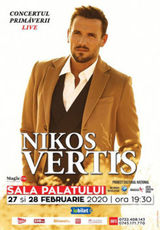 Concert Nikos Vertis
Nikos Vertis, cel mai popular artist al Greciei, revine in Romania, pentru al patrulea an consecutiv, cu un concert live de exceptie, de aceasta data pentru doua zile, care va avea loc pe 27 si 28 februarie, de la ora 19.30, la Sala...
Sala Palatului

, Bucuresti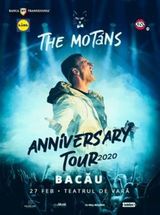 Bacau: Turneu Aniversar The Motans
"The Motans pregateste un turneu national la inceputul anului 2020 , pentru a sarbatori 3 ani de activitate muzicala printr-un show magic. La minimum 4 bilete cumparate, discount 15% La minimum 8 bilete cumparate ai discount...
Str. Vasile Alecsandri Nr. 39 Bis, Bacau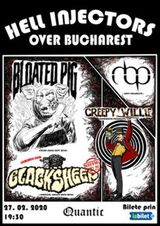 Hell Injectors over Bucharest
HELL INJECTORS OVER BUCHAREST Bloated Pig x Blacksheep x MBP x Creepy Willie BLOATED PIG (sludge doom heavy metal - Canada) https://bloatedpig.bandcamp.com/ https://www.facebook.com/Bloatedpigmusic/ BLACKSHEEP (death n roll...
Club Quantic

, Bucuresti
Termeni si conditii | Platforma pentru solutionarea online a litigiilor | Bilete | Guitar chords and piano chords
© copyright 2001 - 2020 BestMusic.ro