Concerte Recomandate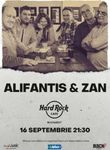 Concert Alifantis & ZAN pe 16 septembrie
Bucuresti, 16 Septembrie 2020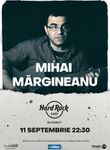 Concert Mihai Margineanu pe 11 septembrie
Bucuresti, 11 Septembrie 2020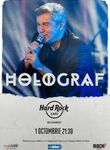 Concert Holograf pe 1 octombrie
Bucuresti, 01 Octombrie 2020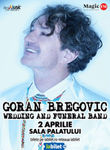 Goran Bregovic & Wedding and funeral band la Sala Palatului pe 2 aprilie
Bucuresti, 30 Septembrie 2020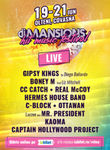 diMansions - Hit Music Festival 2020
Sfantu-Gheorghe, 19 Iunie 2020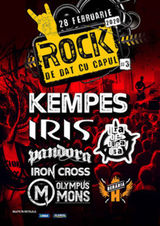 Rock de dat cu capul #3
Vineri - 28 februarie - Rock de dat cu capul revine in Orasul cu Chef de Rock cu cea de-a 3-a editie. Ti-am pregatit 6 ore de show cu 6 uper trupe: KEMPES, IRIS, Pandora, Ura de dupa usa, Iron Cross & Olympus Mons. Hello everybody!...
,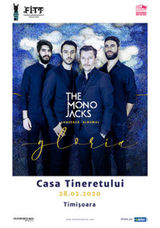 Timioara: The Mono Jacks lansare album Gloria
Vineri, 28 februarie 2020, la Casa Tineretului din Timisoara (str. Aries nr. 19), cei de la The Mono Jacks vor lansa noul lor album de studio intitulat Gloria! Biletele se gasesc in avans pe www.iabilet.ro si in reteaua IaBilet la pretul de 40...
Zona Soarelui, Timișoara, Timisoara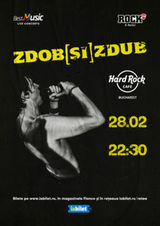 Concert Zdob si Zdub
Daca iti place sa te distrezi si sa canti pana la epuizare alaturi de Zdob si Zdub, iar hiturile "DJ Vasile", "Zdubii bateti tare" sau "Bunica bate doba" se afla la loc de cinste in playlistul tau, te...
Hard Rock Cafe

, Bucuresti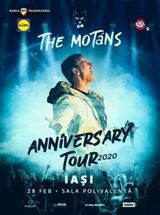 Iai: Turneu Aniversar The Motans
The Motans pregateste un turneu national la inceputul anului 2020 , pentru a sarbatori 3 ani de activitate muzicala printr-un show magic. La minimum 4 bilete cumparate, discount 15% La minimum 8 bilete cumparate ai discount 25%...
Strada Palat, nr. 2, Iasi
Constana: Concert Grimus
Pe 28 februarie, trupa Grimus revine in concert la Constanta la clubul Doors (str. Traian nr. 68A). Biletele se gasesc in reteaua iabilet si pe iabilet.ro si costa 40 de lei in avans si 50 de lei la intrare in limita locurilor disponibile....
Club Doors

, Constanta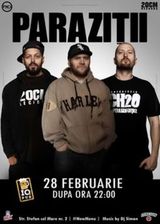 Constanta: Concert Parazitii
Evenimentul este dedicat persoanelor peste 18 ani. Biletele sunt disponibile in reteaua iaBilet si in format electronic pe www.iabilet.ro, in magazinele Flanco, Carturesti, Metrou Unirii 1, Muzica, IQ BOX si pe terminalele Selfpay....
Strada Ștefan cel Mare 2, Constanta
Termeni si conditii | Platforma pentru solutionarea online a litigiilor | Bilete | Guitar chords and piano chords
© copyright 2001 - 2020 BestMusic.ro