Concerte Recomandate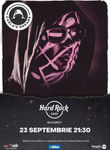 Concert Carla's Dreams pe 23 septembrie
Bucuresti, 23 Septembrie 2020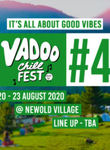 Vadoo Chill Fest #4 2020
Buzau, 20 August 2020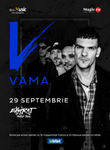 Concert VAMA la Expirat pe 29 septembrie
Bucuresti, 29 Septembrie 2020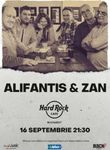 Concert Alifantis & ZAN pe 16 septembrie
Bucuresti, 16 Septembrie 2020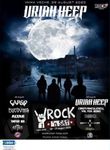 Rock'n Sat 2020
Vama Veche, 28 August 2020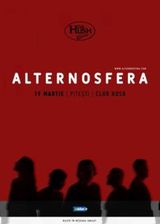 Pitesti: Concert Alternosfera
Alternosfera revine la Pitesti pe 8 mai. Evenimentul va avea loc in Club Hush, iar biletele s-au pus deja in vanzare pe Iabilet.ro si in reteaua Iabilet. Alternosfera a luat fiinta pe 13 decembrie 1998, atunci cand a avut loc prima...
club Hush

, Pitesti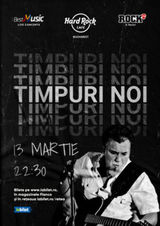 Concert Timpuri Noi
Te invitam la Hard Rock Cafe, vineri, 8 mai, de la ora 22:30, sa petreci o seara PERFECTA cu una dintre cele mai longevive trupe de rock romanesti, Timpuri Noi! Timpuri noi dainuie pe piata muzicala romaneasca din '83,...
Hard Rock Cafe

, Bucuresti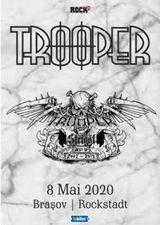 Brasov: Trooper - Strigat (Best of 2002-2019)
In luna septembrie Trooper pornesc turneul "Strigat: Best of 2002 – 2019". Peste 40 de orase se afla pe lista. Momentan sunt anuntate primele 12 date. Cele mai iubite piese Trooper vor rasuna in fiecare oras. De la...
Rockstadt

, Brasov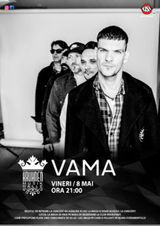 Brasov: Concert VAMA
Vama revine pe scena din Kruhnen Musik Halle cu un concert fulminant ce va avea loc in 8 mai 2020. Trupa va incanta publicul atat cu piesele cu care multe generatii au crescut, cat si cu cele mai recente melodii. Trupa are la activ...
Kruhnen Musik Halle

, Brasov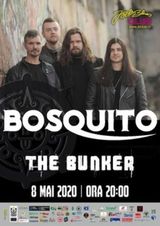 Targu-Mure: Concert Bosquito
Biletele sunt disponibile in reteaua iaBilet si in format electronic pe www.iabilet.ro, in magazinele Flanco, Carturesti, Metrou Unirii 1, Muzica, IQ BOX si pe terminalele Selfpay. Online, puteti plati cu cardul, Paypal,carduri de tichete...
Strada Sinaia 3, Targu-Mures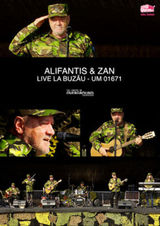 Alifantis & Zan: live la Buzau UM 01671
Pe 8 mai, de la ora 20.00, pe Overground Showroom are loc premiera online a concertului special sustinut de Nicu Alifantis & ZAN in iunie 2019 la Buzau in curtea Unitatii Militare 01671. La 45 de ani de la terminarea stagiului...
Bucuresti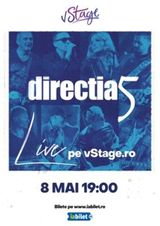 Directia 5 Live pe vStage.ro
Directia 5, una dintre cele mai iubite trupe din Romania, va invita la primul show live, online, pe vStage.ro pe 8 mai de la ora 19:00. Poti urmari un show direct de la tine de acasa pe vStage.ro Biletele costa 50 de lei si se gasesc...
vStage, Romania,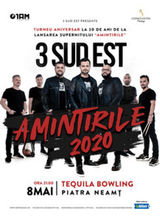 Piatra Neamt: Concert 3 Sud Est Amintirile 2020
Vino sa faci parte din visul unei generatii! Nota: Conform comunicatului emis de Ministerul Afacerilor Interne in data de 8 martie 2020, exista posibilitatea ca evenimentele care au loc in luna martie sa sa reprogrameze / anuleze, dar...
Tequila Bowling Piatra Neamt

, Piatra-Neamt
Termeni si conditii | Platforma pentru solutionarea online a litigiilor | Bilete
© copyright 2001 - 2020 BestMusic.ro