Concerte Recomandate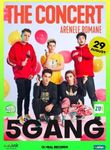 5GANG - Showul Anului 2020 / The Concert / 29 august - Bilet de o zi
Bucuresti, 29 August 2020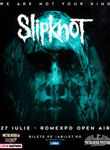 Slipknot @ Metalhead Meeting 2020
Bucuresti, 27 Iulie 2020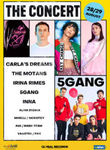 Abonamente: Carla's Dreams, The Motans, 5Gang, Irina Rimes - The Concert
Bucuresti, 28 August 2020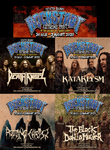 Rockstadt Extreme Fest 2020
Rasnov, 30 Iulie 2020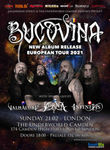 Bucovina Album release show - LONDON
Europe, 21 Februarie 2021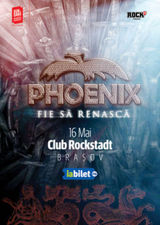 Brasov: Phoenix / Club Rockstadt / Fie Sa Renasca
Nicu Covaci are o cariera exceptionala de mai bine de o jumatate de secol. Noua trupa Phoenix reprezinta un capitol unic in rockul romanesc iar turneul national la cererea publicului continua in mai multe orase. Merge pe aceeasi linie...
Rockstadt

, Brasov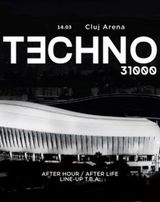 T C H N O - 31000 / After Life 2
The After Life / After Hour party is made for those who always want to party until sunlight. This is a Raving after-party for the love of discovering and sharing good vibrations. You really want to find out what happens in the After...
Aleea Stadonului, nr. 2, Cluj Arena, Cluj Napoca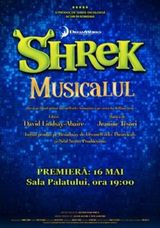 Shrek Musicalul Premiera Nationala
Bilete la "Shrek Musicalul", spectacolul-senzatie al acestei primaveri . Realizatorii productiilor de succes "MAMMA MIA!" si "My Fair Lady" prezinta un nou spectacol de exceptie - "Shrek...
Sala Palatului

, Bucuresti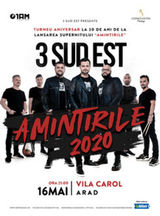 Arad: Concert 3 Sud Est Amintirile 2020
Vino sa faci parte din visul unei generatii! Te invitam sa traiesti bucuria unui Concert Extraordinar la 20 de ani de la lansarea super hit-ului Amintirile. Iubitorii muzicii vor savura un altfel de concert 3 Sud Est, pentru care...
Strada Unirii, nr. 9, Arad
Termeni si conditii | Platforma pentru solutionarea online a litigiilor | Bilete
© copyright 2001 - 2020 BestMusic.ro