Concerte Recomandate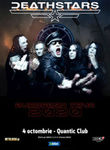 DEATHSTARS canta la Quantic Club pe 4 octombrie
Bucuresti, 04 Octombrie 2020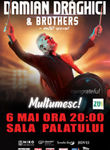 Concert Damian Draghici & Brothers - Multumesc!
Bucuresti, 28 Septembrie 2020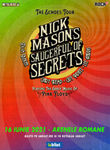 Nick Mason's (Pink Floyd) Saucerful Of Secrets la Arenele Romane
Bucuresti, 16 Iunie 2021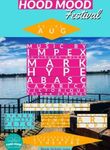 Hood Mood Fest 2020
Europe, 29 August 2020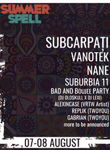 Summer Spell 2020
Craiova, 07 August 2020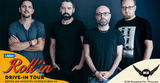 Roll'in Timisoara: Omul cu Sobolani pe 21 iunie
Bucura-te de muzica artistilor tai preferati, din confortul masinii tale. Vino la Roll- in/ Drive- in Tour sa-i asculti live pe Omul cu Sobolani in conditii de maxima siguranta. Ia-ti biletul online si vino cu cei dragi la concert. Vei...
Calea Sagului nr. 100 Timisoara, Romania, Timisoara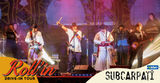 Roll'in Bucuresti: Subcarpati pe 21 iunie
Cea mai mare grupare muzicala independenta din Romania, Subcarpati, s-a nascut in urma cu 9 ani la inititiva lui Bean MC si este compusa dintr-un grup de prieteni manati de pasiunea pentru muzica si folclor. - "Etnologic"...
Bucuresti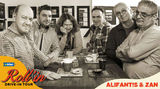 Roll'in Brasov: Alifantis & Zan pe 21 mai
1995. Sfatuit de prietenul Doru Caplescu, ii invit pe Virgil Popescu, Razvan Mirica, Sorin Voinea si Relu Bitulescu sa mi se alature pentru a inregistra albumul "Voiaj". Nu-mi trecea prin minte la acea data, ca alaturi de...
Parcare Coresi Mall, Brașov, Brasov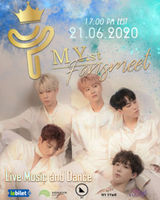 MY.st - FansMeet (Live Music & Dance)
Kompas Events continua povestea Kpop in Romania, organizand de aceasta data un nou Fansmeet cu trupa Kpop MY.st. Duminica, 21 iunie 2020, cu ajutorul platformei V-Stage, trupa K-Pop MY.st se va opri in casele fanilor printr-un Fansmeet...
Bucuresti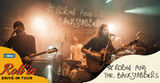 Roll'in Constanta: Robin and the Backstabbers pe 21 iunie
Robin and the Backstabbers este o trupa romaneasca de rock formata in 2010 la initiativa lui Andrei Robin Proca. Membrii isi descriu muzica drept "pop melodramatic". Cu 8 single-uri #1 la Radio Guerrilla si City FM, albumul...
Bulevardul Aurel Vlaicu, Constanța, Romania, Constanta
Termeni si conditii | Platforma pentru solutionarea online a litigiilor | Bilete
© copyright 2001 - 2020 BestMusic.ro