Concerte Recomandate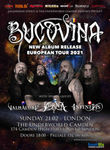 Bucovina Album release show - LONDON
Europe, 21 Februarie 2021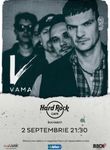 Concert Vama pe 2 septembrie la Hard Rock Cafe
Bucuresti, 02 Septembrie 2020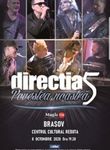 Brasov: Concert Directia 5
Brasov, 08 Octombrie 2020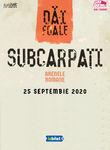 Subcarpati - Da-i Foale - editia a doua se reprogrameaza pe 25 Septembrie
Bucuresti, 25 Septembrie 2020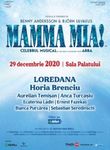 Bucuresti: Musicalul Mamma Mia
Bucuresti, 29 Decembrie 2020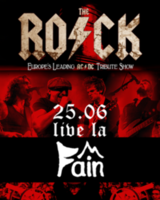 Live de la Fain: The Rock - Tribute ACDC
Deschidem seria concertelor Live de la Fain din vara asta cu un concert exploziv marca The Rock - Tribute ACDC. Avem 100 de bilete pentru 100 de iubitori de muzica de calitate si dor de un concert fain - live in Camping Fain. Punem la...
Valea Jirca, nr. 133, Lunca Bradului, Europe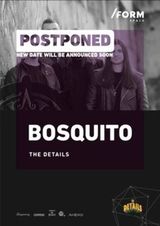 Bosquito at /FORM Space
Bosquito este o formatie romaneasca de muzica, fondata de Radu Almasan. Trupa abordeaza un fusion de rock latin cu o gama larga de influente care variaza de la muzica tiganeasca, balcanica, pana la elemente simfonice si de rock alternativ....
/FORM SPACE

, Cluj Napoca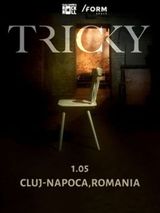 Tricky [uk] at /FORM Space
Tricky is a pioneer of trip hop music, and his work is noted for its dark, layered musical style that blends disparate cultural influences and genres, including hip hop, alternative rock and ragga . He has collaborated with a wide range...
/FORM SPACE

, Cluj Napoca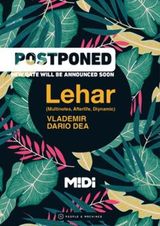 Lehar at Midi
Data mentionata pe eveniment este temporara. Aceasta data nu este stabilita oficial si nu este data FINALA. Revenim cu data oficiala curand! Lehar's aestethic categories of the sublimity and beauty of nature find their roots in...
Club Midi

, Cluj-Napoca
Termeni si conditii | Platforma pentru solutionarea online a litigiilor | Bilete
© copyright 2001 - 2020 BestMusic.ro