Concerte Recomandate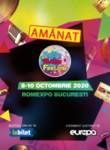 Retro Music Festival Editia A II-A
Bucuresti, 08 Octombrie 2020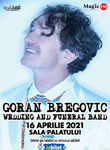 Goran Bregovic & Wedding and funeral band la Sala Palatului pe 16 Aprilie 2021
Bucuresti, 16 Aprilie 2021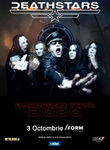 DEATHSTARS canta la /FORM Space pe 3 octombrie
Bucuresti, 03 Octombrie 2020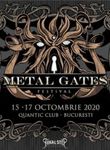 Metal Gates Festival 2020
Bucuresti, 15 Octombrie 2020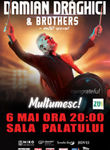 Concert Damian Draghici & Brothers - Multumesc!
Bucuresti, 28 Septembrie 2020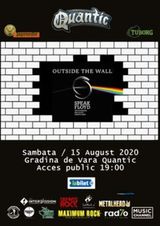 SPEAK FLOYD Outside the WALL
Speak Floyd revine in Quantic, de data asta in aer liber, cu un show numit "OUTSIDE THE WALL"-o parafraza a clasicul album Pink Floyd, cat si o butada la adresa vremurilor constrictive traite. Setlistul de spectacol va cuprinde...
Club Quantic

, Bucuresti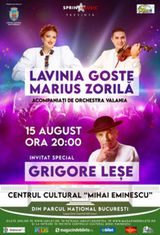 Termeni si conditii | Platforma pentru solutionarea online a litigiilor | Bilete
© copyright 2001 - 2020 BestMusic.ro