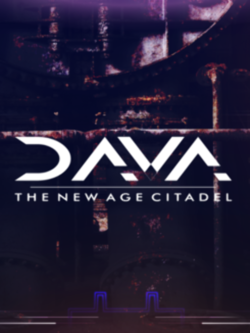 Str Mihai Viteazu 96A,
Sighisoara
28 August 2020
-
30 August 2020
//
100-200 LEI
DAVA Festival 2020 is here! #TheNewAgeCitadel will once again open its gates for all techno lovers on 28-30 Aug for a full industrial experience like nothing you've seen before!
Dava Festival is an eclectic techno music festival, with an industrial backbone, organized in the unique medieval landscape of central Transylvania - Sighisoara.
- Line-up -
Derrick May (Detroit / USA)
Ingrid (Italy)
Klangkuenstler (Germany)
The YellowHeads - TYH (Spain)
Alex Sharp, Audio State, BACk on WAX, Carkeys, Centrifug, DIFFUSE, Funk Wizard, Iulian Toma, Michael Ius, Mircea Ivan, MVI, Patrick Dandoczi, DJ RaimX + more to be announced!
Location
The old glass factory - Stimet
Str. Mihai Viteazu 96A, Sighisoara / Romania
Biletele se gasesc in format electronic pe www.iabilet.ro si in magazinele Flanco, Carturesti, Metrou Unirii 1, Muzica, IQ BOX si pe terminalele Selfpay. Online, puteti plati cu cardul, Paypal,carduri de tichete culturale Sodexo, pe factura la Vodafone sau Orange sau ramburs prin Fan Courier oriunde in tara.