Summer Well: The Limited Edition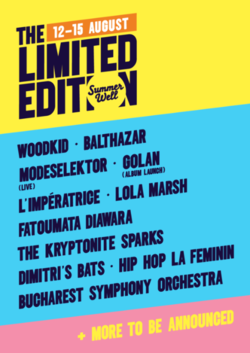 Strada Știrbei Vodă 36, Buftea 070000,
Buftea
12 August 2021
-
15 August 2021
//
81-254.7 LEI
A festival like a holiday!
Summer Well 2021: running under the concept The Limited Edition is happening this year at Domeniul Stirbey.
Biletele se gasesc in format electronic pe www.iabilet.ro si in magazinele Flanco, Metrou Unirii 1, Muzica, IQ BOX, Casa de Balet si pe terminalele Selfpay. Online, puteti plati cu cardul, Paypal, pe factura la Vodafone sau Orange sau ramburs prin Fan Courier oriunde in tara.

Termeni si conditii | Platforma pentru solutionarea online a litigiilor | Bilete
© copyright 2001 - 2020 BestMusic.ro