Deadly Avenger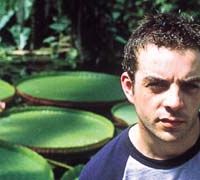 Gen muzical:
Indie
Biografie Deadly Avenger
Influentele trupei Deadly Avenger se regasesc in atmosfera stranie specifica The Exorcist si orchestratia lui John Carpenter. Materialele lui Damon Baxter realizate pentru J Saul Kane si Depth Charge se caracterizeaza in special prin ritmul electronic. O serie de remixuri pentru Travis, Charlatans si Stereophonics si contributiile la albumele formatiilor Pussyfoot, Fused & Bruised si Wall of Sound i-au construit o reputatie solida evidentiata si de succesul casei de discuri Illicit....
toata biografia Deadly Avenger
Muzica Deadly Avenger
Artisti similari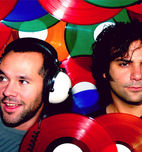 Soul Of Man
Acest site foloseste cookies.
Prin navigarea pe acest site, va exprimati acordul asupra folosirii cookie-urilor.
Termeni si conditii | Platforma pentru solutionarea online a litigiilor | Bilete
© copyright 2001 - 2022 BestMusic.ro