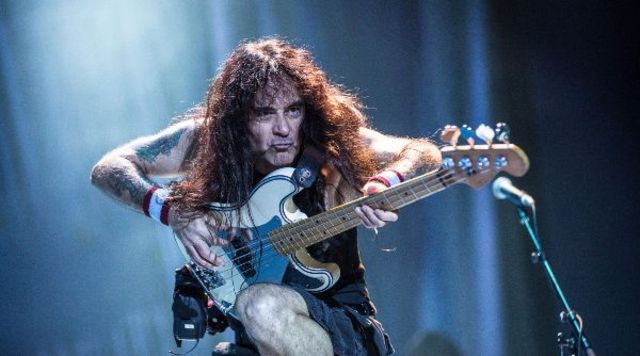 Steve Harris planuieste sa isi transforme casa din Essex intr-un hotel dedicat exclusiv fanilor Iron Maiden.
Casa basistul are opt dormitoare si este locatia in care a fost inregistrat albumul Fear of the Dark. Artistul incearca de 5 ani sa-si vanda proprietatea pe care a pus-o pe piata la pretul de 6.75 milioane lire sterline, acum pretul coborand la 3.95 milioane lire sterline.
Iata ce a declarat Harris despre ideea sa:
"I was moving abroad, and I thought, 'Well, I don't know if I'm going to really want to stay abroad.' So I put it at a silly price, and I thought, 'If someone wants to pay silly money, they're welcome to it.' Then I brought the price down – it's actually very reasonable now.
In an ideal world I'd like to turn it into a boutique hotel. I think Maiden fans would go there. I had a small bar in Portugal, called Eddie's Bar, which is no longer open.
But people used to come from all over the world just to go to that little bar. I think maybe they would go to the house. We recorded some albums there and there's lots of memorabilia and everything like that. It means I could stay there as well, which would be great. It would be nice."
Mai multe stiri despre:
afacere
afaceri vedete
Publicat pe 23 August 2017 de BestMusic.ro
Dacă vreți să vă înscrieți la newsletterul BestMusic și să aflați primii ce trupe mari vin în România, dați un click aici:
BestMusic Newsletter