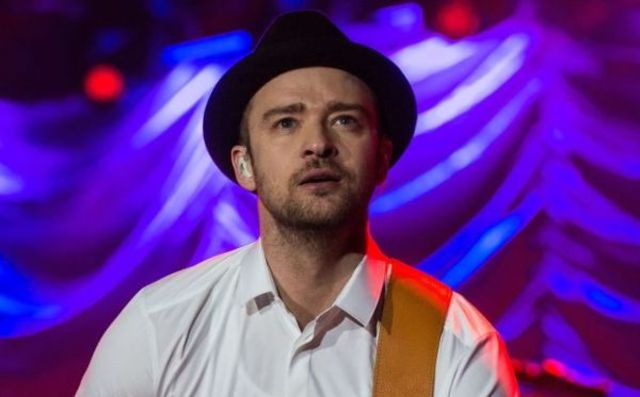 MTV anunta astazi nominalizarile la MTV EMA 2013, premiile care celebreaza anual, printr-un show fara egal cei mai renumiti artisti din toata lumea. Justin Timberlake si Macklemore & Ryan Lewis se afla in top cu cate 5 nominalizari fiecare, in timp ce Lady Gaga, Justin Bieber, Miley Cyrus si Robin Thicke se pot lauda cu 4 nominalizari, fiecare.
Show-ul MTV EMA 2013 va fi transmis de toate canale MTV la nivel global, astfel ca si telespectatorii romani vor putea urmari live, la MTV Romania spectacolul care va avea loc pe 10 noiembrie la Ziggo Dome in Amsterdam.
Dupa o pauza muzicala destul de lunga, Timberlake domina piata in 2013, astfel ca e nominalizat la categoriile Best Male, Best Live, Best Look, Best US Act si Best Video pentru piesa "Mirrors." Pentru prima data nominalizati la EMA Macklemore & Ryan Lewis concureaza la Best New, Best Hip Hop, Best Song cu "Thrift Shop (ft. Wanz)," Best US Act si Best World Stage pentru prestatia sustinuta la MTV World Stage Wireless 2013 in iulie.
Lady Gaga si Miley Cyrus se pozitioneaza pe aceleasi locuri in lupta pentru titlul Best Female si amandoua lupta cu Robin Thicke la categoria Best Video. Gaga este de asemenea nominalizata la Best Look si Biggest Fans, in timp ce Cyrus intra si la categoriile Best Pop si Best US Act. Robin Thicke are si ale nominalizari la Best Song cu "Blurred Lines (ft. T.I. & Pharrell), Best US Act si Best World Stage pentru concertul sustinut in Malaezia la inceputul acestei luni. Justin Bieber este din nou nominalizat pentru categoriile Best Pop, Best Male,Biggest Fans si Best Canadian Act.
Alte nominalizari importante la MTV EMA ii include pe Taylor Swift, Bruno Mars, Green Day, Thirty Second to Mars, Daft Punk, Rudimental, Icona Pop si One Direction care au fiecare cate trei categorii tinta. Rihanna, Katy Perry, Eminem, Jay Z, Bastille, Imagine Dragons, The Killers, Paramore, Rita Ora, Drake, Afrojack, Avicii, Calvin Harris and Iggy Azalea se pot lauda cu cate doua nominalizari fiecare.
In plus, in Romania incepe de astazi, 17 septembrie votarea pe www.mtv.ro la categoria la Best Romanian Act, unde concureaza Antonia, Loredana, Corina, Smiley si What's Up.
MTV EMA 2013 - nominalizari:
BEST SONG
Bruno Mars – "Locked Out Of Heaven"
Daft Punk – "Get Lucky" (ft. Pharrell Williams)
Macklemore & Ryan Lewis – "Thrift Shop" (ft. Wanz)
Rihanna – "Diamonds"
Robin Thicke – "Blurred Lines" (ft. T.I. & Pharrell)
BEST POP
Justin Bieber
Katy Perry
Miley Cyrus
One Direction
Taylor Swift
BEST FEMALE
Katy Perry
Lady Gaga
Miley Cyrus
Selena Gomez
Taylor Swift
BEST MALE
Bruno Mars
Eminem
Jay Z
Justin Bieber
Justin Timberlake
BEST LIVE
Beyoncé
Green Day
Justin Timberlake
P!nk
Taylor Swift
BEST NEW
Bastille
Icona Pop
Imagine Dragons
Macklemore & Ryan Lewis
Rudimental
BEST VIDEO
Justin Timberlake – "Mirrors"
Lady Gaga – "Applause"
Miley Cyrus – "Wrecking Ball"
Robin Thicke – "Blurred Lines" (ft. T.I. & Pharrell)
Thirty Seconds To Mars – "Up In The Air"
BEST ROCK
Black Sabbath
Green Day
Kings Of Leon
Queens Of The Stone Age
The Killers
BEST ALTERNATIVE
Arctic Monkeys
Fall Out Boy
Franz Ferdinand
Paramore
Thirty Seconds To Mars
BEST HIP HOP
Drake
Eminem
Jay Z
Kanye West
Macklemore & Ryan Lewis
BEST ELECTRONIC
Afrojack
Avicii
Calvin Harris
Daft Punk
Skrillex
BIGGEST FANS
Tokio Hotel
Thirty Seconds To Mars
One Direction
Justin Bieber
Lady Gaga
BEST LOOK
Harry Styles
Justin Timberlake
Lady Gaga
Rihanna
Rita Ora
BEST PUSH
Karmin (October 2012)
Rudimental (November 2012)
Imagine Dragons (January 2013)
A$AP Rocky (February 2013)
Bastille (March 2013)
Austin Mahone (April 2013)
Bridgit Mendler (May 2013)
Tom Odell (June 2013)
Iggy Azalea (July 2013)
Icona Pop (August 2013)
twenty one pilots (September 2013)
BEST WORLD STAGE (WS)
Alicia Keys – WS Manchester 2012 (aired Dec. 7th)
fun. – WS Rock Am Ring 2013 (taped June 7th)
Garbage - WS Mexico 2012 (aired Dec. 21st)
Green Day – WS Rock Am Ring 2013 (taped June 9th)
Jason Mraz – WS Live In Myanmar 2012 (taped Dec. 16th)
Jessie J – WS Malta 2013 (taped 26th June)
Linkin Park – WS Mexico 2012 (aired Oct. 26th)
Macklemore & Ryan Lewis – WS Wireless 2013 (taped 13th July)
No Doubt – WS Frankfurt 2012 (aired Dec. 28th)
Paramore – WS Rock Am Ring 2013 (taped 7th June)
Rita Ora – WS Malta 2013 (taped June 26th)
Robin Thicke – WS Malaysia 2013 (taped 8th September)
Snoop Lion – WS Durban 2013 (taped May 18th)
The Black Keys – WS NY Webster City Hall 2012 (aired Oct. 12th)
The Killers – WS Big Day Out 2013 (taped Jan 18th)
Mai multe stiri despre:
MTV Europe Music Awards
mtv ema 2013
Publicat pe 17 Septembrie 2013 de BestMusic.ro