Piesa Kesha Die Young face parte de pe albumul Warrior , lansat in anul 2012 .
Kesha a lansat videoclipul celui mai nou single al ei, "Die Young", incare avem parte de dezmat si pe care il puteti urmari mai sus.

Videoclipul incepe cu un dric care ajunge in fata bisericii, iar pe umeri o scot dansatorii pe Kesha. Apoi urmeaza dezmat un biserica.

Cantareata se afla in ipostaze erotice cu femei, dar si cu barbati, apar cruci intoarse, pentagrame si ochiul lui Horus, cunoscut ca simbol al societatii Illuminati.

Criticii au primit bine videoclipul, Kesha a fost laudata pentru adunatura de idei bizare, imagerie, ifluente si simboluri.

Piesa este prima promovata de pe noul album, "Warrior", lansat pe 30 noiembrie prin RCA.

Tracklist Kesha - Warrior

1. "Warrior"
2. "Die Young"
3. "C'mon"
4. "Thinking of You"
5. "Crazy Kids"
6. "Wherever You Are"
7. "Dirty Love"
8. "Wonderland"
9. "Only Wanna Dance with You"
10. "Supernatural"
11. "All That Matters (The Beautiful Life)"
12. "Love into the Light"
Versuri Kesha - Die Young
I hear your heart beat to the beat of the drums
Oh what a shame that you came here with someone
So while you're here in my arms
Let's make the most of the night like we're gonna die young

We're gonna die young
We're gonna die young

Let's make the most of the night like we're gonna die young

[Beat break]

Let's make the most of the night like we're gonna die young

Young hearts, out our minds
Running 'til we outta time
Wild child's lookin' good
Living hard just like we should
Don't care whose watching when we tearing it up (You Know)
That magic that we got nobody can touch (For sure)

Looking for some trouble tonight
Take my hand, I'll show you the wild, side
Like it's the last night of our lives
We'll keep dancing 'til we die

I hear your heart beat to the beat of the drums
Oh what a shame that you came here with someone
So while you're here in my arms,
Let's make the most of the night like we're gonna die young

We're gonna die young
We're gonna die young

Let's make the most of the night like we're gonna die young

[Beat break]

Let's make the most of the night like we're gonna die young

Young hunks, taking shots
Stripping down to dirty socks
Music up, gettin' hot
Kiss me, give me all you've got
It's pretty obvious that you've got a crush (you know)
That magic in your pants, it's making me blush (for sure)

Looking for some trouble tonight
Take my hand I'll show you the wild side
Like it's the last night of our lives
We'll keep dancing 'til we die

I hear your heart beat to the beat of the drums
Oh what a shame that you came here with someone
So while you're here in my arms,
Let's make the most of the night like we're gonna die young

I hear your heart beat to the beat of the drums
Oh what a shame that you came here with someone
So while you're here in my arms
Let's make the most of the night like we're gonna die young

We're gonna die young
We're gonna die young

Let's make the most of the night like we're gonna die young
Comentarii
Poze cu Kesha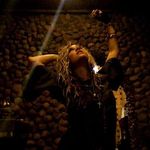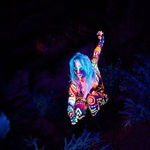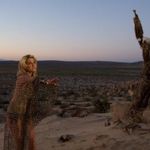 vezi toate pozele
Termeni si conditii | Platforma pentru solutionarea online a litigiilor | Bilete
© copyright 2001 - 2020 BestMusic.ro