Pitbull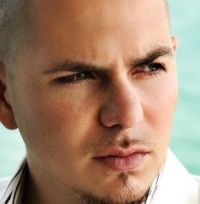 Gen muzical:
HipHop
Poze Pitbull



vezi toate pozele
Biografie Pitbull
Armando Christian Perez ,mai bine cunoscut ca Pitbull este un rapper american.Prima lui melodie a fost pe albumul lui Lil Jon Kings of Crunk in 2002,ca mai apoi sa isi lanseze in 2004 albumul de debut cu numele M.I.A.M.I. (prescurtarea pentru Money Is a Major Issue) cu casa de discuri TVT Records.De atunci el a mai lansat doua albume cu numele El Mariel in 2006 si The Boatlift in 2007. El este si gazda show-ului in limba spaniola La Esquina de pe canalul Mun2. Pitbull s-a nascut...
toata biografia Pitbull
Muzica Pitbull
Acest site foloseste cookies.
Prin navigarea pe acest site, va exprimati acordul asupra folosirii cookie-urilor.
Termeni si conditii | Platforma pentru solutionarea online a litigiilor | Bilete
© copyright 2001 - 2022 BestMusic.ro