Conducerea aeroportului din Belarus i-a oprit pe membrii formatiei Red Hot Chili Peppers pentru a le solicita autografe crezand ca fac parte din trupa Metallica.
RHCP au incercat sa le explice autoritatilor ca sunt confundati, dar au "reusit" sa-si lase semnaturile pe cateva fotografii si pliante Metallica.
"We were called into customs officials office at an airport in Belarus and they asked us to sign a bunch of Metallica cd's and photos. We tried to explain to them that we weren't Metallica but they insisted that we sign anyway. They had the power. Well I did play fight fire with with with Metallica once. I love Metallica anyways but I'm no Robert Trujillo"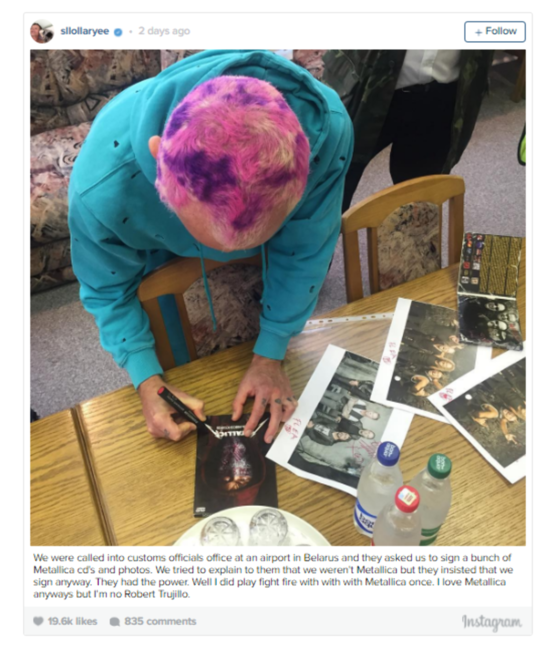 Mai multe stiri despre:
aeroport
sesiune de autografe
Publicat pe 12 Iulie 2016 de BestMusic.ro
Dacă vreți să vă înscrieți la newsletterul BestMusic și să aflați primii ce trupe mari vin în România, dați un click aici:
BestMusic Newsletter