Robbie Williams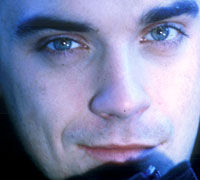 Gen muzical:
Pop
Poze Robbie Williams



vezi toate pozele
Biografie Robbie Williams
Out of all the members of Take That, Robbie Williams never really seemed to fit in. Roguishly handsome where his bandmates were merely cute, Williams was tougher and sexier than the rest, which made him more distinctive. He also fought regularly with the other members and their management, primarily because he was occasionally adverse to being so heavily packaged. So it didn't come as a surprise that he was the first to leave the band, departing early in the summer of 1995 to pursue a solo...
toata biografia Robbie Williams
Muzica Robbie Williams
Acest site foloseste cookies.
Prin navigarea pe acest site, va exprimati acordul asupra folosirii cookie-urilor.
Termeni si conditii | Platforma pentru solutionarea online a litigiilor | Bilete
© copyright 2001 - 2022 BestMusic.ro