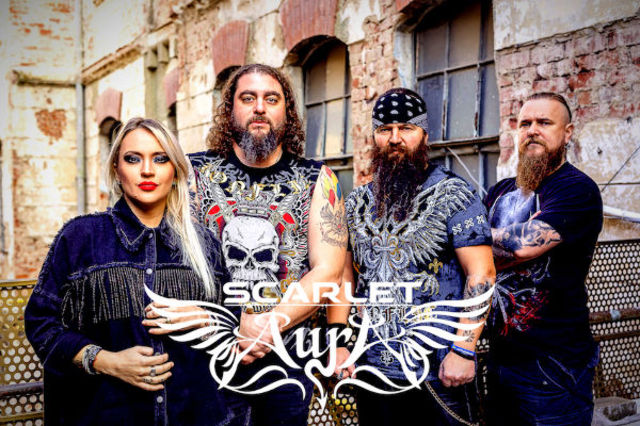 Trupa de heavy metal, Scarlet Aura a lansat videoclipul cu versuri pentru single-ul lor "Stormbreaker".
Piesa este extrasa de pe cel mai recent album al trupei, "Stormbreaker", care a fost lansat pe 27 martie via Silver City Records.
"These are hard times we're living in and the only certainty we've got is that our only saviour remains the music we love most. In this way we see ourselves embracing the world's pain through Scarlet and release it back like a stormbreaker. Scarlet is the music, Scarlet is our hero, a hero the world called for and that will make humanity go beyond its own limitations. What are these limitations and what is the world facing again you can only find out by listening to the album and then once it will be released, also from the book - Scarlets United, the second of the trilogy.
Do not let yourself be taken away by the fantasy side of this Scarlet and his Scarlet Aura, this world is real, it is our world we live in, the world that made us who we are, the world in which we not only try to survive but we try to be ourselves, to have our freedoms, power, love, the world in which we do not only want to fight for our identity but we try to win it....", a declarat trupa
Publicat pe 13 Mai 2020 , de BestMusic.ro
Adauga un comentariu