The Others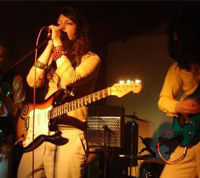 Tara:
Romania
Biografie The Others
The Others a luat nastere la finele anului 2005 ca o alternativa experimentala la muzica pe care membrii o faceau cu trupele in care activau (Holtzkopf, The Noish). Dup desfiintarea acelor trupe si cateva schimbari in componenta, trupa a ajuns la formula actuala cu care a sustinut numeroase concerte atat in Brasov cat si la Cluj. In aceasta primavara au intrat in studio unde au tras demo-ul Crazy City, care insumeaz 4 piese proprii. The Others abordeaza cele dou stiluri preferate, funk...
toata biografia The Others
Muzica The Others
Artisti similari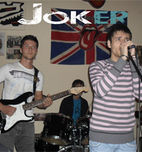 Joker
Acest site foloseste cookies.
Prin navigarea pe acest site, va exprimati acordul asupra folosirii cookie-urilor.
Termeni si conditii | Platforma pentru solutionarea online a litigiilor | Bilete
© copyright 2001 - 2022 BestMusic.ro