The Weeknd - Rolling Stone
Artistul canadian de r&b The Weeknd a publicat recent videoclipul piesei "Rolling Stone" pe care il puteti urmari mai sus.
Initial aflata pe mixtape-ul Thursday, cel de-al doilea din trilogia "House of Balloons", "Thursday" si "Echoes of Silence". Piesele de pe cele trei materiale au fost remasterizate si vor fi incluse pe albumul de debut, denumit sugestiv "Trilogy", ce va mai cuprinde trei piese noi.
Pe numele real Abel Tesfaye, The Weeknd a anuntat de curand si data lansarii trilogiei, 13 noiembrie, si a publicat coperta, pe care o puteti vedea mai jos.
Iti place The Weeknd? I-ai descarcat mixtape-urile?
Versuri The Weeknd - Rolling Stone
Now your thinkin' bout it
Girl your thinkin' bout it
What we got here
How we f-ckin' got here
They recognize
They just recognize
I'm in a life without a home so this recognitions not enough
I don't care about nobody else
Cause I've been on these streets way too long
Baby I've been on this too long

It's getting faded too long
Got me on this rolling stone
So I take another hit
Kill another serotonin
With a hand full of beans
And a chest full of weed
Got me singing bout a bitch
While I'm blowing out my steam
Yea I know I got my issues
Why you think I f-ckin' flow?
And I'ma keep on smoking 'til I can't hit another note
Oooo, but until then

I got you, ooooo
Baby I got you, ooooo
Until your used to my face
And my mystery fades
I got you
So baby love me
Before they all love me
Until you won't love me
Because they all left me
I'll be different
I think I'll be different
I hope I'm not different
And I hope you'll still listen
But until then
Baby I got you
I got you
Girl I still got you
I got you
Comentarii
Poze cu The Weeknd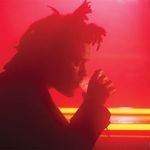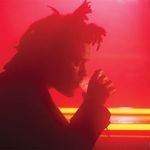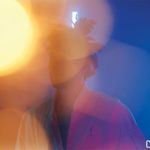 vezi toate pozele
Termeni si conditii | Platforma pentru solutionarea online a litigiilor | Bilete
© copyright 2001 - 2020 BestMusic.ro