The Weeknd - Wicked Games
The Weeknd a lansat cel de-al doilea single de pe "Trilogy". Piesa promovata este "Wicked Games", iar clipul poate fi urmarit mai sus.
"Trilogy" cuprinde cele trei mixtape-uri ale canadianului, "House of Balloons", "Thursday" si "Echoes of Silence" plus trei piese noi si trei videoclipuri. Lansarea va avea loc pe 13 noiembrie.
In ziua lansarii videoclipului pentru "Wicked Games" a fost publicat si tracklist-ul pentru "Trilogy", disponibil mai jos.
Tracklist
Disc 1

01. High For This
02. What You Need [Music Video]
03. House of Balloons / Glass Table Girls
04. The Morning
05. Wicked Games
06. The Party & The After Party
07. Coming Down
08. Loft Music
09. The Knowing [Music Video]
10. Twenty Eight

Disc 2

01. Lonely Star
02. Life of the Party
03. Thursday
04. The Zone (feat. Drake)
05. The Birds Part 1
06. The Birds Part 2
07. Rolling Stone [Music Video]
08. Gone
09. Heaven or Las Vegas
10. Valerie

Disc 3

01. D.D.
02. Montreal
03. Outside
04. XO / The Host
05. Initiation
06. Same Old Song (feat. Juicy J)
07. The Fall
08. Next
09. Echoes of Silence
10. Till Dawn (Here Comes the Sun)
11. The Zone (Closed-Captioned)
Versuri The Weeknd - Wicked Games
I left my girl back home
I don't love her no more
And she'll never fucking know that
These fucking eyes that I'm staring at
Let me see that ass
Look at all this cash
And I emptied out my cards to her
Now I'm fucking leaning on that

Bring your love baby I could bring my shame
Bring the drugs baby I could bring my pain
I got my heart right here
I got my scars right here
Bring the cups baby I could bring the drank
Bring your body baby I could bring you fame
And that's my motherfucking words too
Just let me motherfucking love you

Listen ma I'll give you all I got
Get me off of this
I need confidence in myself
Listen ma I'll give you all of me
Give me all of it
I need all of it to myself

So tell me you love me
Only for tonight
Only for one night
Even though you don't love me
Just tell me you love me
I'll give you what I need
I'll give you all of me
Even though you don't love me

Let me see you dance
I love to watch you dance
Take you down another level
And get you dancing with the devil
Take a shot of this
But I'm warning you
I'm on that shit that you can't smell baby
So put down your perfume

Bring your love baby I could bring my shame
Bring the drugs baby I could bring my pain
I got my heart right here
I got my scars right here
Bring the cups baby I could bring the drank
Bring your body baby I could bring you fame
And that's my motherfucking word too
So let me motherfucking love you

Listen ma I'll give you all I got
Get me off of this
I need confidence in myself
Listen ma I'll give you all of me
Give me all of it
I need all of it to myself

So tell me you love me
Only for tonight
Only for one night
Even though you don't love me
Just tell me you love me
I'll give you what I need
I'll give you all of me
Even though you don't love me
Comentarii
Poze cu The Weeknd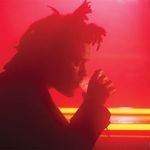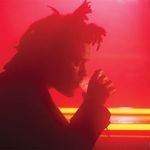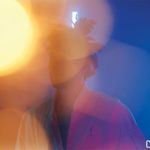 vezi toate pozele
Termeni si conditii | Platforma pentru solutionarea online a litigiilor | Bilete
© copyright 2001 - 2020 BestMusic.ro